In week 11 of CIU111, I was given a new perspective of how critics or reviewers behave and how they are important for your career.
At first, I thought criticism is a negative response to your work; however, in creative media, it is neither a negative or a positive response. Rather, it is a thoughtful analysis of your creative work.
Many figures in history has developed a proper meaning and purpose of criticism. For example, Strabo did not only criticize the temple of Artemis's geographic area specifics, but also the quality of the construction. Procopius criticized Constantinople's Hagia Sofia not with just the description of the construction, but also described the experience when observing the construction. When years passed by, criticism were feared upon people especially in art museums because many artists or the people responsible in museums were afraid that their reputation would be ruined by the critics' negative response.
However, I learned that criticism is very important and should be valuable to the people when given an objective reaction. It does not only show the truth, but it also provides a meaningful response. This is what Caitlin Quain said in her article, "I have come to realize that accepting criticism and using it to make you work better is too valuable of a resource to not take advantage of" (Quain, 2016).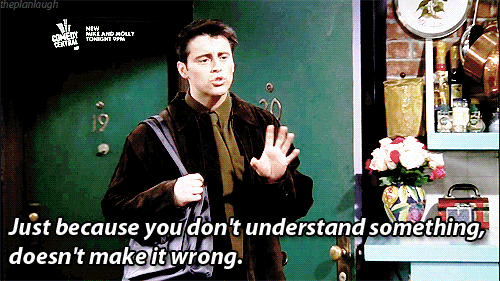 ("Funny GIF – Find & Share on GIPHY", n.d.)
I also learned that reviews are very different from criticism because reviews can only describe how the work is done well or how it is poorly done.
To be a critic or a journalist, I learned that you need to have enough knowledge to know of what you are criticizing and enough sense or sensibility to judge other people's work.
In some time of our career, there will always be a time when we will someday encounter a journalist. To have a good interaction with journalists, I learned that it is important to research or know more about them. It is important to know what your journalist write about, the publications he/she post, and his/her target, so that you can be prepared to give off an impression according to how you want your journalist to view you. Of course, it is important to make your interaction with your journalist comfortable and not awkward.
Reference:
·         Funny GIF – Find & Share on GIPHY. GIPHY. Retrieved 11 April 2017, from https://media.giphy.com/media/qyl3wEJXKgG4w/giphy.gif
·         Quain, C. (2016). The Importance of Criticism. Odyssey. Retrieved 11 April 2017, from https://www.theodysseyonline.com/importance-criticism